Cenla Occupational Medicine Services was established in November 2012. The staff of COMS values high quality, fast convenient services for all employees and patients.
Our staff consist of two Board Certified Family Nurse Practitioners, one with a specialty in Dermatology, one Board Certified Medical Doctor, Certified Medical Assistants, Certified Breath Alcohol Technicians, DOT Certified Collection Technicians, NIOSH Approved Spirometry Technicians, CAOHC Certified Audiology Technicians, and Certified Phlebotomist.
We are a Family Practice clinic, we specialize in Dermatology, a Walkin clinic and provide comprehensive medical evaluations testing and injury treatment to employees. Cenla Occupational Medicine Services is conveniently located at 3221 Military Hwy Pineville, LA 71360 and is open from 7:30a.m. – 5:00p.m., Monday through Thursday and 7:30am - 4:00pm on Friday. Our team is dedicated to serving your occupational testing and injury management needs and can provide your business with a comprehensive occupational medicine program.
Nurse Practitioner
Tracie Givens

Office Manager
DeeDee Roberts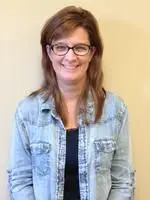 Staff Members